To test the technical set-up
and your data collection
set-up as well as to test
the training on solutions
technical coordinator (lead)
evaluation coordinator practitioner coordinator
trial owner
solution providers
CM practitioners
In a nutshell
What this step
is about
In this step, the trial design and all test-bed technical infrastructure arrangements are tested at the location(s) where the actual trial will take place. This concerns both technical and non-technical issues. The aim is to test whether or not the results of all six steps have been implemented correctly and are clear for the involved stakeholders and/or users. As this is focused on functionality, you may start with the use cases and then go through the whole scenario.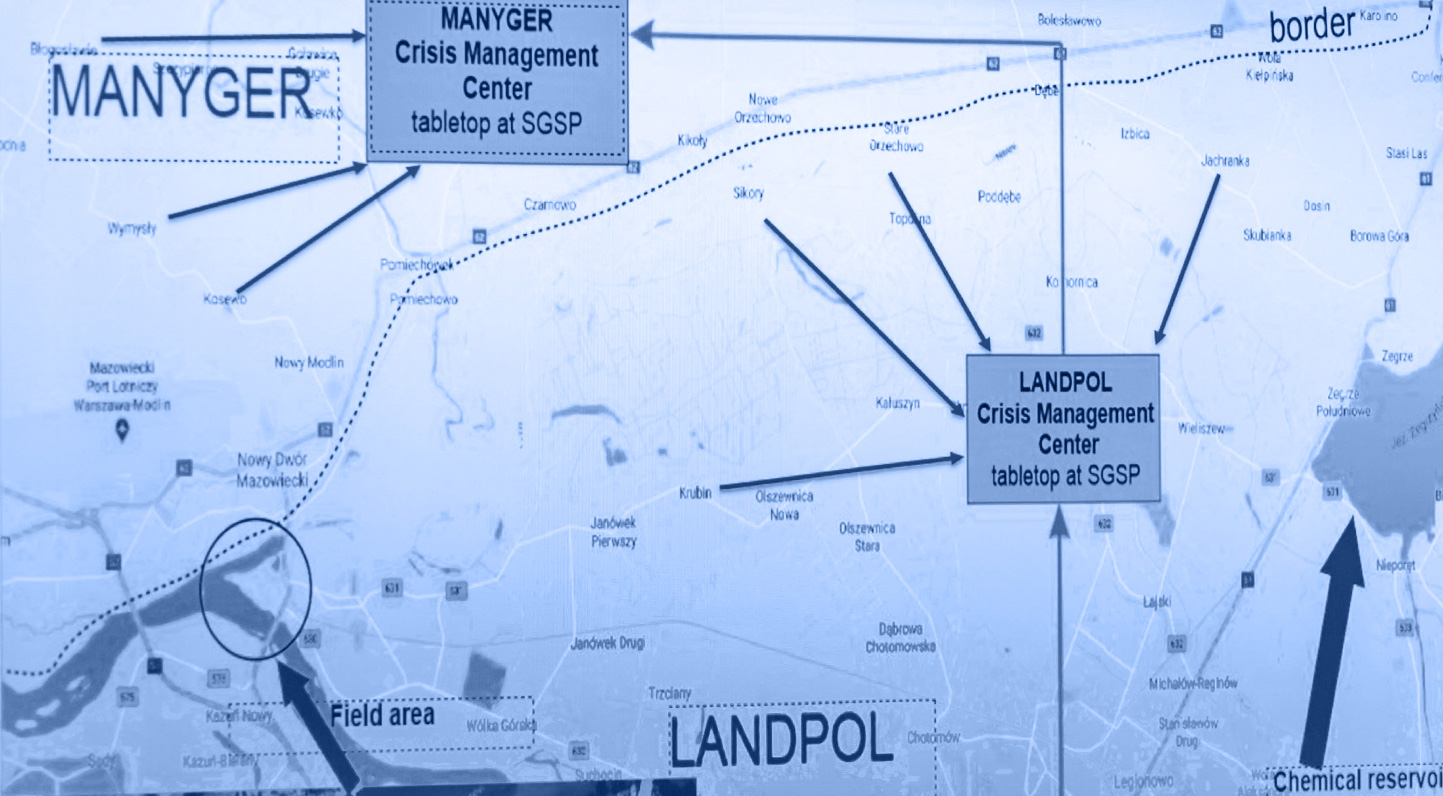 In depth
All you need to know
about this step
This step contains the final tests and adaption of each trial sub-system and should end with a complete trial dry run.
From a technical perspective: make sure the test-bed technical infrastructure is up and running under the conditions the trial needs: at the location, with all necessary solutions connected. Do a stress-test. Try all needed kinds of input - and some that a creative end user might come up with. (People usually don't stick to the script - especially as they are not able to learn it by heart in the short amount of time).
While the technical crew is setting up, review your injects (the things that have to happen, in order to trigger the gap-behaviour). Test those injects! While doing that, check whether you can really collect the data you need to collect (within the test-bed technical infrastructure, the solutions and with the use of human observers). Based on this test, you can assign the number of observers you need to the rooms and points in time - and write down the instruction for their observation. In the end take enough time to hear from everyone what worked well and where there is room for improvement. Create a to-do-list with clear assignments and start the preparation of dry run 2.
Data collection plan & evaluation approach reviewed in practice
Scenario and injects reviewed in practice
Training on solutions tested
Readiness review of solutions and technical integration conducted
Local test-bed technical infrastructure adaptation reviewed
Solutions approved
Needed roles reviewed in practice
Make sure legal (e.g. GDPR) and ethical issues (e.g. use of real tweets) concerning the solutions are covered.