Trial Guidance Tool
offers support in implementation
of the Trial Guidance
Methodology
TRIAL OWNER
EVALUATION COORDINATOR
PRACTITIONER COORDINATOR
TECHNICAL COORDINATOR
About
What this tool
is for
The TGT is a web-based software tool developed to support trial owners and high-level crisis managers in the implementation of the TGM through the trial phases.

It is derived directly from the TGM and it assures that the practitioners needs together with trial objectives, are met by following the six steps defined in the preparation phase. The TGT allows also the validation of each steps' outcome, ensuring that they are followed as intended. Given the fact that TGM by its nature is a complex subject, effective and successful implementation requires systematic guidance that the tool provides.
The TGT is also a knowledge database containing the results of the DRIVER+ systematic literature research (SLR) as well as lessons learned from the previous trials used for future reference. The tool evolves and improves during the course of the project, and it aims to become the ultimate support tool in all trial phases for future generations of crisis managers.

The TGT aims to simplify the identification of operational (real life) crisis management problems by offering a list of pre-defined gaps stored in the database that can be reused, or it gives support for defining new ones. Each gap is related to CM functions which are also a part of solution descriptions, stored in the Portfolio of Solutions, allowing integration between the tools.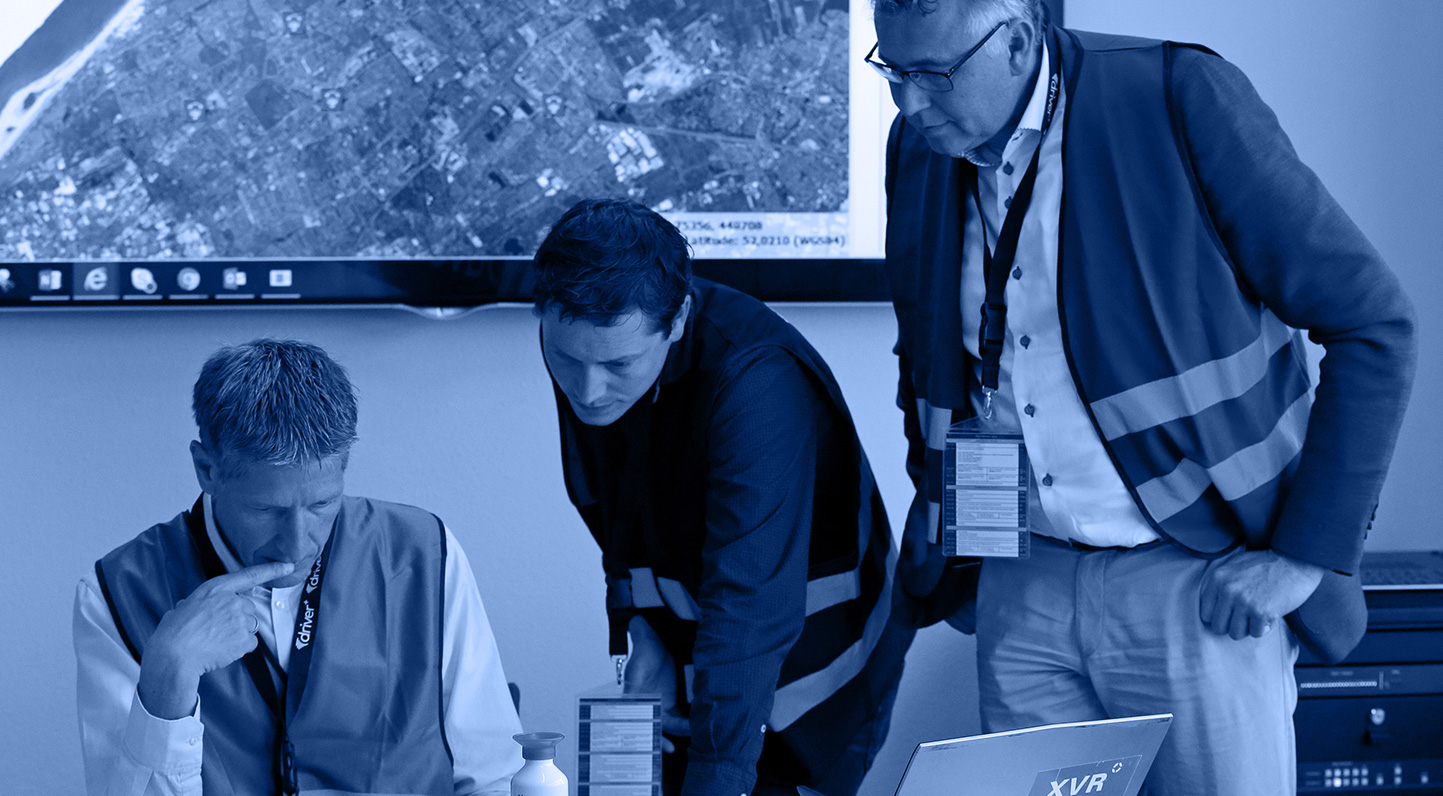 The TGT gives examples of trial objectives and helps the users in defining them. The tool offers examples of "do's" and "don'ts" gained from experience in the past, and it helps with formulating structured and pragmatic data collection plans for evaluating trial results by providing ad hoc templates. It also allows users to formulate trial scenarios and stores them in the tool for future reference.

The search and matching function based on CM functions taxonomy, is designed to help identifying potential solutions from previously identified gaps to be adjusted in a trial. In addition, the tool introduces test cases which can be defined and shared across trials, to help CM practitioners in fulfilling trial objectives and answering research questions. Trial owners, together with their teams, can use the tool simultaneously to improve their collaboration.

The TGT also stores lessons learned from each trial, which can be accessed to foster common understanding of crisis management across Europe. A pdf export function is one of the core functionalities that the tool provides, which allows data to be extracted from the TGT directly to the trial action plan. Integrated help will accompany the user on each step and will provide support and examples for what needs to be done. In the long term, the TGT aims to allow systematic and guided procedures to assess potentially innovating solutions.